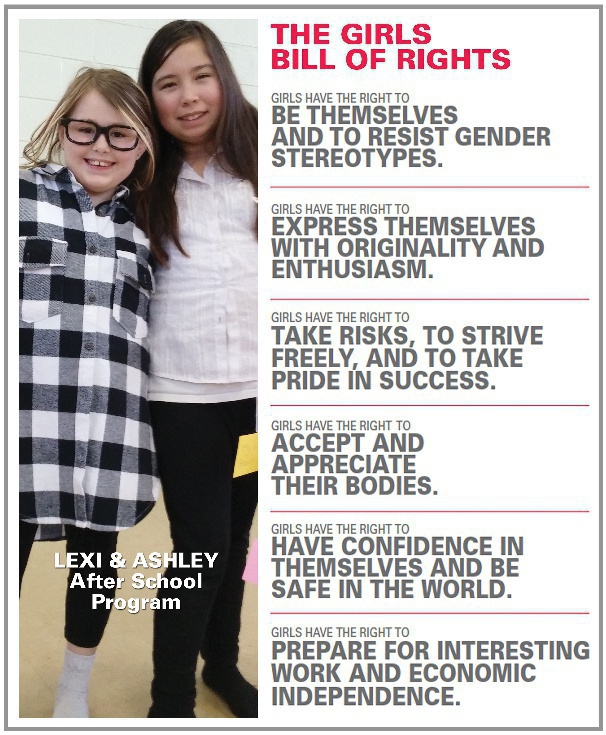 Our Mission:
Inspiring all girls to be strong, smart and bold.


Girls Inc. Limestone provides life-skills education and mentoring programs for girls, and is at the heart of girls' lives and forefront of the girls' rights movement. With programs that are grounded in research and tested in the field, our organization celebrates and empowers girls and young women, and advocates for an equitable world.

The compelling voices and perspectives of girls and women are woven throughout our work, which includes engaging programs, original research that highlights underlying causes and effective solutions for girls' issues, and persuasive advocacy at both local and national levels.

Girls Inc. Limestone was founded as Big Sisters of Kingston in 1972 by a small group of women dedicated to improving the life situation of girls in the Kingston community. Since that time, we have grown to serve more than 1,000 girls each year throughout Frontenac, Lennox and Addington, Hastings and Prince Edward County in Southeast Ontario. Download our Agency Overview for more detailed information on our support of girls and young women.


STRONG LEADERSHIP
for quality assurance, financial transparency, planning and fund development is provided by a dedicated and knowledgeable Board of Directors. Operations and program delivery is managed by a team of staff members who work together to ensure high quality programs are delivered that meet the needs of our community in accordance with our strategic plan. Follow our link to download our Board and Staff Member Listing.